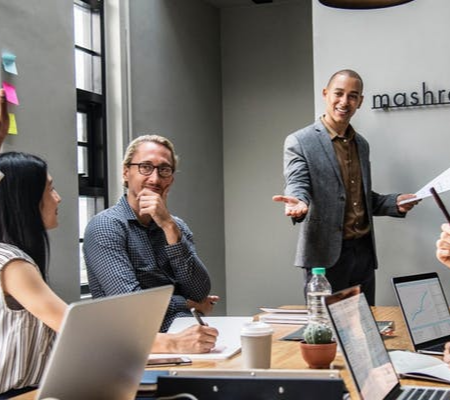 In preparing for my upcoming workshop I thought I'd share with you three tips for effective speaking. It's normal to focus your preparation on the content of your presentation. However, the moments before and after you speak are equally important.

1. The Moment Before: Get nervous when you are about to be the main attraction? Who doesn't? Think of the 5-10 minutes before you go in front of an audience as part of your whole presentation. Use whatever calming technique works for you to ground yourself. Put your focus on what you want your audience to walk away with, not on yourself. Then, when you step in front of your audience, you are already in the process, in action, before you say your first words.
2. Silence is Golden: One of the most important tips is also the simplest. Whether in front of an audience giving a formal speech, or standing up to introduce yourself to a group, take a beat, and a breath, before you open your mouth. Give people a moment to focus on you so when you do speak, everyone is with you and hears you clearly. When giving a formal presentation, take that moment of silence to look at two or three people in the audience, preferably in different areas. When you make eye contact with even a couple of people, others feel that energy of connection. This pause gives you space to acclimate to being
3. No Rushing Allowed: At the end, when you've said your last word, again pause. If there is applause, take it in, receive it! Then walk off the stage. If you have spoken from amongst a group, for example introducing yourself, stop talking completely before you sit down.
With these tips, you can create more space in which to breathe and be fully present, which is when you are your most powerful.
If you would you like to take a deeper dive into improving your speaking skills there's still time to register for my Speak Like a Leader Workshop, this Saturday, February 23.